In the music industry, artists are known for the luxury lifestyle, acquiring mouth-watering '' machines'' isn't left out. Obviously, most of these artistes have these extravagant cars packed in their garage ranging from Bentley, Porsche to Ferrari and other expensive rides. We have gathered the Nigerian artistes with the most expensive cars en-masse found in their garage.
Check out top 10 Nigerian artists with the highest car collection.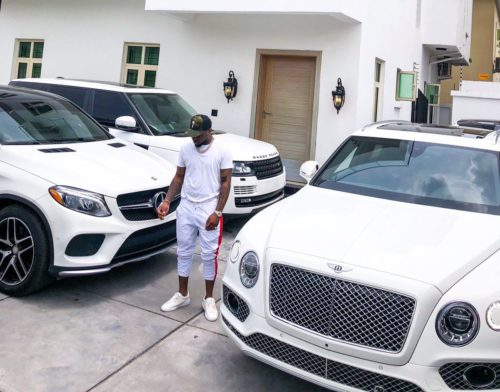 Famous for his luxurious lifestyle, 30BG Boss, Davido is sure the number one on this list. We can attest to Davido's love for luxury cars just right after he won Hyundai Sonata 2013 as a car prize on the Headies next rated act award in 2013. Since then, the DMW boss has been giving it to us back to back. He started with flashy sports cars, acquiring Audi R8 on his 23rd birthday platted 'BADDEST'and a Porsche as his second car. Davido later upgraded his Audi to Q7 with additional two black SUVs a Range & G-Wagon to his fleets of cars.
In 2017 Davido changed his previous cars to all white, A white Mercedes Benz GLE 450, A Range Sport 2017 and 2018 Bentley. He also got a Porsche for his Madam Assurance, Chioma and accordingly to him, there is 2019 Rolls Royce on the way. Below are some of his cars from 2015 – 2018 and their prices
Audi R8 (2015), Porsche Turbo, Range Rover sport (2015), Mercedes G Wagon, Audi Q7, Mercedes Benz GLE, 2018 Bentley Bentayga.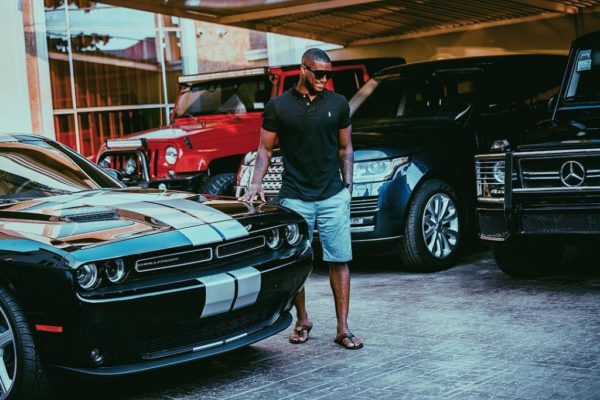 Mr P – Peter of the defunct Psquare, is a renowned musician and talented dancer who has been doing well in the entertainment industry. The marketable artiste who's among the top dressed celebrities when it comes to fashion and style also has some good taste of fascinating cars.
Mr P loves to come out in grand style when the occasion calls so he goes for the best cars. He has 4 astonishing cars parked in his garage. Below is his list of cars and prices
Wrangler Jeep Rubicon, Mercedes G Wagon, Range Rover Sport, Toyota Land Cruiser 2018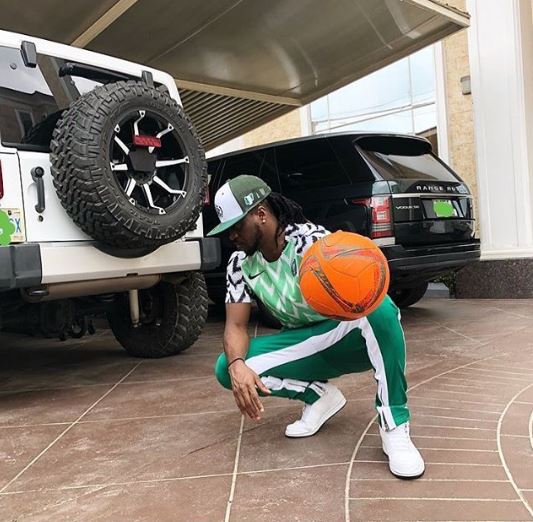 Rudeboy
Paul the second half of the Okoye brothers (P-square) follows up with his brother Peter on this list. The talented singer who has been doing great in the music industry since the split of Psquare also has eyes for super sexy cars. He almost has the same set of cars like his twin brother but his taste is a bit different.
Rude Boy is a proud owner of the following cars;
2016 Range Rover Autobiography, 2005 Chrysler Crossfire, Wrangler Jeep Rubicon, Mercedes Benz: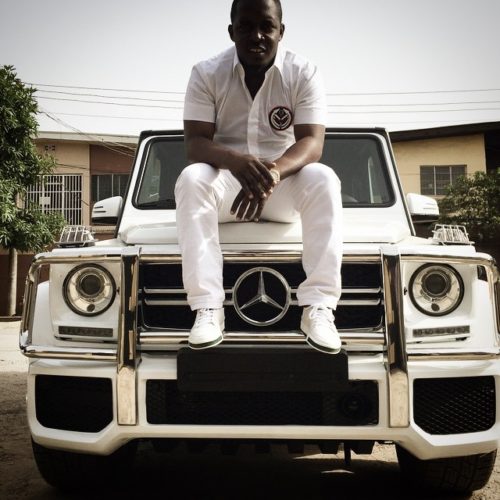 MI is known as not just only a famous singer but also co-owner of Chocolate City Music Label. He had dominated the HipHop world for years which gave him the privilege to spoil himself with the best of cars and stay relent with other music celebrities that drive the exotic automobile.
Below are his set of cars and their prices;
Bentley, Mercedes, Mercedes G Wagon.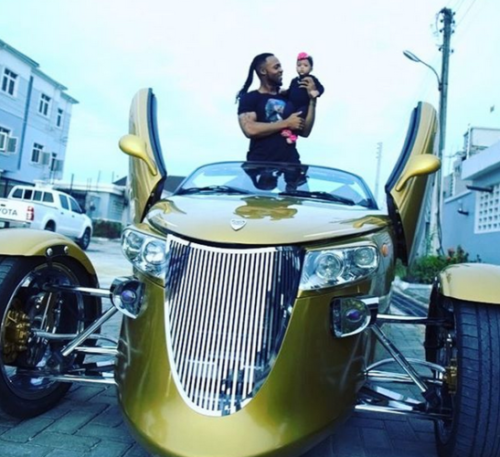 The beautiful singer and talented instrumentalist can't be overlooked when it comes to flashy cars. Flavour who's known for his magnificent lifestyle, acquiring top quality luxury and dishes out quality music videos also have a perfect taste for cars.
Flavour the traveller (Mr Ijele) drives topnotch cars that suit his personality and can also get him to his destination in no time. His loves are for cars are majorly SUVs.
Below is a fleet of his cars;
Mercedes G Wagon, Land Rover, BMW X6.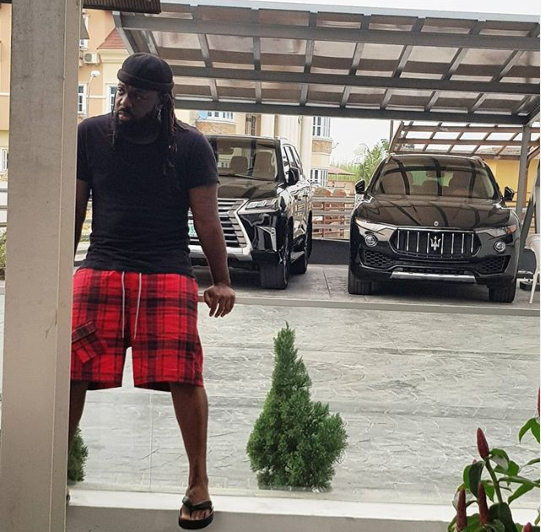 Egberi papa one of Bayelsa is a guru in the music industry with a huge fortune. Timaya is said to be the true car enthusiast with an expensive car collection. A man who owns a big mansion sure would want his garage well equipped with the best of cars
Timaya packed the following cars in his garage;
Lexus SUV, Mercedes G Wagon.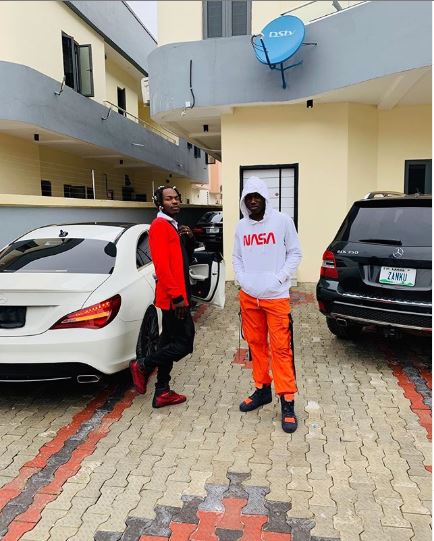 Fast-rising artiste and rave of the moment, Zlatan Ibile will definitely be on the list. He is currently enjoying a wonderful running year with hit singles, collaboration and shows.
Not quite long after he came to the limelight the Zanku master has acquired a big apartment and he stocked it up extravagant cars worth millions of naira. His cars include;
Benz C300 4matic (2017), Black Mercedes Benz GLK 350 (2010)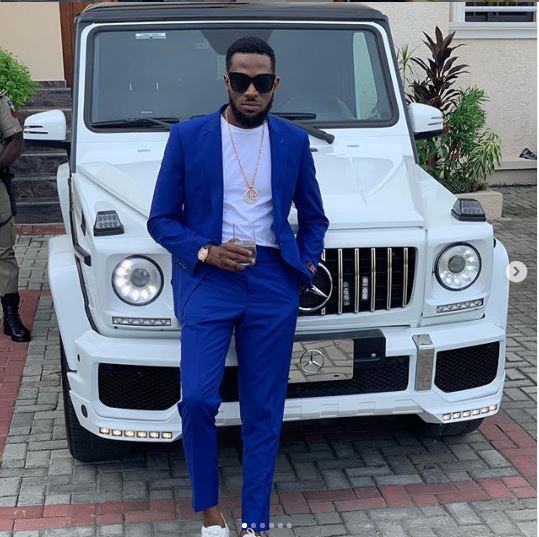 Koko master is also ranking among the artists with the highest car collection. The DB record label CEO has filled his car collection with these exotic cars;
Mercedes Benz SL-500, Aston Martin Vantage.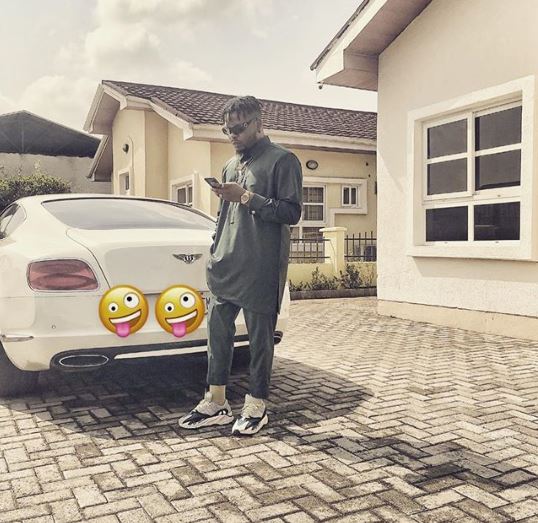 King of the street Olamide aka Baddo sneh, is known for his unique lifestyle and driving round Lagos in quality cars. The indigenous rapper who had met top personalities in the Country and state got some flashy cars he moves around with.
Below are his cars and the latest addition
Land Cruiser, G-Wagon, Bentley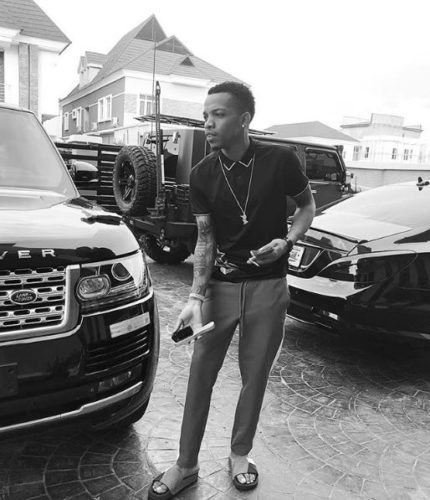 The fashionable music star, Tekno Miles is known for his unique and outlandish lifestyle. He is sure not going to be omitted on this list as it is obvious that his fashion sense also reflected on his garage.
The jogodo crooner who has been doing well in the music industry have these exotic cars packed in his garage. Below are his cars and total price.
Bentley Continental, Mercedes Benz C250, Wrangler Jeep, Range Rover Sport.