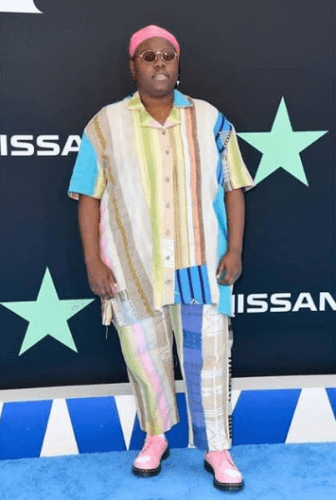 The artist that singer, Teni promised to give a million naira has revealed that he is yet to receive the money.
Lasy year, during her performance at one of her many shows, Teni sighted a young LASPOTECH student identified as Yusuf in the crowd holding a beautiful painting of her. Amazed by the young man's talent, she was moved to give him a million naira for the painting. Teni was praised for her magnanimousness and for also supporting Nigerian talent.
However, in a recent interview, the artist revealed that he is yet to receive the cash prize the singer promised him. According to him, Teni upon hearing that his father was not in support of him being a painter, vowed to support him with 1 million Naira. Yusuf revealed that he was excited when she took him on stage to make the announcement and to also perform with her.
He further revealed that the singer asked him to drop his account details with her manager and he patiently waited for an alert. Time went by and he still didn't receive the cash and his colleagues at school were pestering him to do something for the school. Yusuf said he could no longer keep it in and wants the world to know that he is yet to receive the money.