Pastor Chris Omashola Issues Stern Warning To Naira Marly & Marlians After Receiving Death Threats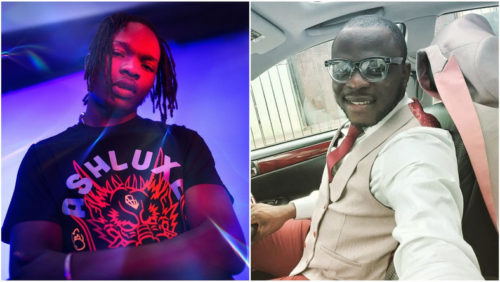 Nigerian pastor, Apostle Chris Omashola has issued a stern warning to Naira Marley and his fan base after receiving numerous death threats.
Shortly after digging his leaked sex tape for the world to see, Marlians are still thirsty for blood. With a strong determination to show they can not be messed with, they have progressed with plans to murder the clergyman and have informed him about it. According to the cleric, he has been receiving messages from the singer's fans since he declared his prophecies for the new year.
In the messages he shared, they threatened to kill him during the weekend as he must be punished for publicly shaming their fav and also messing with them. Pastor Chris appears to be unbothered and warned them to restrain from their demonic activities as he can not be intimidated. "I want to sound this as a note of warning to Naira Marley and his Marlians Gang to restrain from this as I am unintimidated and cant be stopped" he said