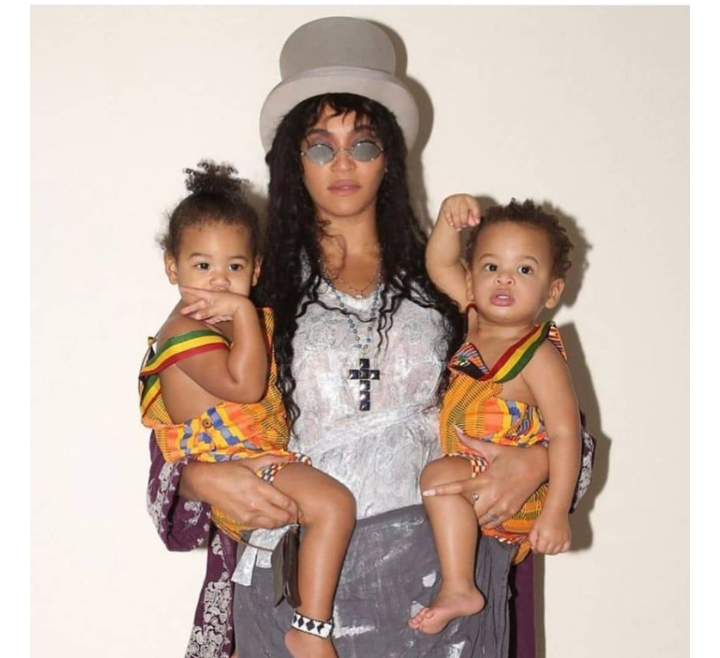 Justa few weeks after her 38th birthday, Beyoncé looked back at her last year by uploading a series of photos on her website, including one of her two-year-old twins, Sir and Rumi Carter. The twins looked adorable in their matching Kente outfits. Rumi has her hair pulled back into a ponytail, while Sir's curls are too adorable atop his head.
The queen of pop shared the photos alongside a thank you message to her fans.
Thank you from the depths of me for all my birthday loving, I had an incredible B-day! i'm grateful for every breath. I thank God for all of my blessings, my wins, and my losses.
I thank God for all of you! I would have posted earlier but I had work to do. I gotta job BAAAABY. Here is your B at 37. Love y'all.