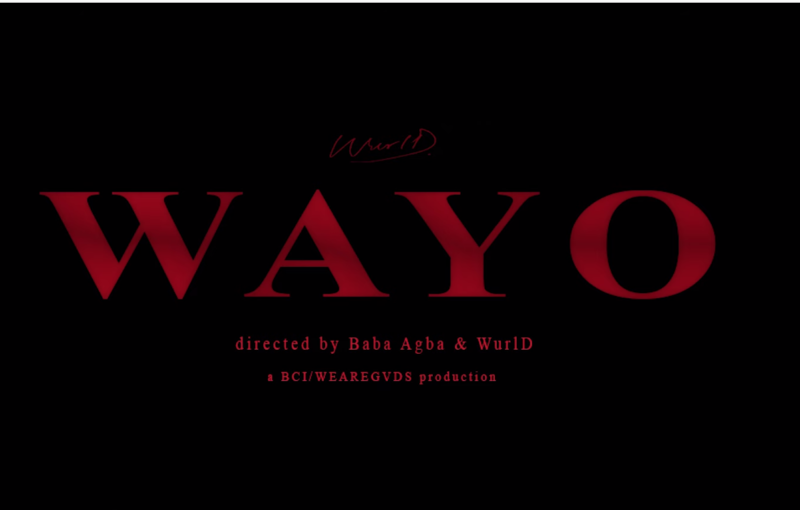 Buzzing AfroSoul singer WurlD premieres 'Wayo Video' today 8th of July, 2020. Directed by Baba Agba & WurlD
"Wayo Video"…. Talented Soul/Afrobeat singer WurlD released an impressive single titled "Wayo" which is a track off his 'AfroSoul' EP. The new AfroSoul, AfroPop, Afrobeat record produced by Kel P, Teflon Zinc Fence is a follow up to his previous; 'Ghost Town', 'Love Nobody'.
WurlD's unique style and eclectic sound have garnered him a dedicated and loyal fanbase. He has since released fan favorites Love is Contagious EP, and more recently, the collaborative project with producer, Sarz titled, I LOVE GIRLS WITH TROBUL. His latest effort, AfroSoul was released in May 2020.
"Wayo" is the Nigerian slang for "Mind Games". WurlD's singular request of his lover is to not play games with his heart as his feelings grow increasingly inundating. On this new release WurlD is crazy in love illustrated in the lyrics "..and I'll do anything for you. go to war, rob a bank for you..they say I don day craze. too late to turn away."
Watch and Enjoy the official music video for Wayo Directed by Baba Agba and WurlDhimself which see the singer singing in an AfroSoul Live Night occassion.