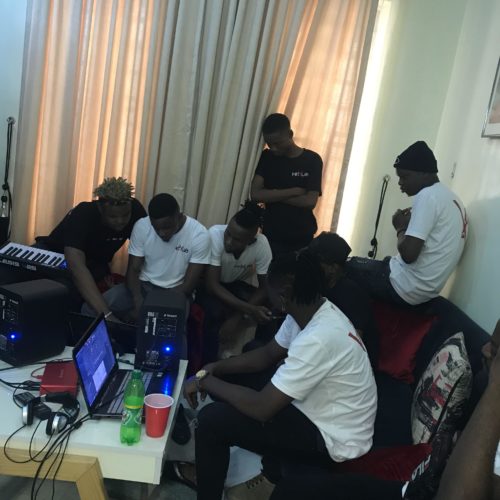 Musical experts like Misterkareem and Dapper, were also on ground to educate the students on the importance of publishing rights and royalty splits on music production.
Lussh beatz, Ozedikus, FreshVDM and Phantom, graced various sessions of the production lectures on the second day.
While one of Nigeria's finest artistes, T-Classic, was present to listen to some of the productions of the students.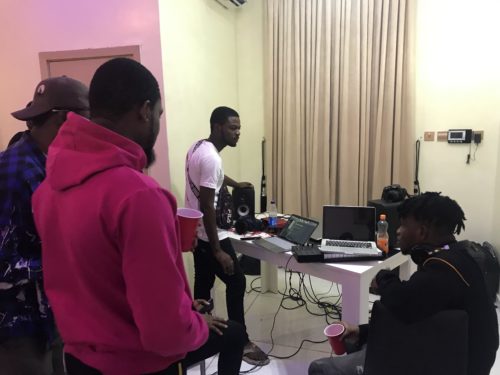 The last day had other top notch producers such as Cracker, London, IamBeatz, andYoungjonn while Audio Engineer Spyritmyx, taught the students on the nitty gritty of mixing and mastering of songs as producers.
Speaking on the historic Production MasterCAMP, Alao Abdulkabir Abiola, Managing Director, Hitxlab Entertainment, said, "It was truly an honor to be able to put together the first Lagos Edition of the Production Master Camp. We are very proud we lived up to the expectations of Rexxie, inline with his vision to groom and develop young and talented music producers in Lagos and Nigeria at large."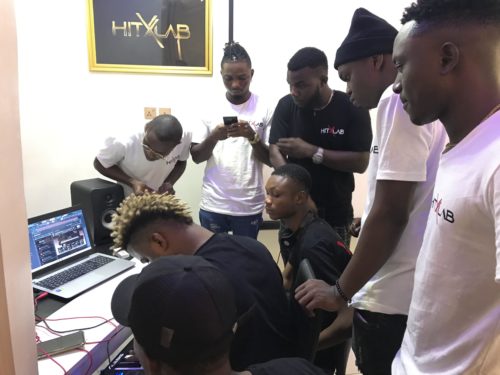 He further said that Hitxlab Entertainment remains dedicated to meeting the needs of the entertainment industry at large in Nigeria. "Rexxie is without a doubt one of the most fiercely talented and original producers in Nigeria and this is a great opportunity for Hitxlab Entertainment to build upon this success and give upcoming talented music producers an avenue to learn under the tutelage of prolific music producer."
At the end of the training, applicants were awarded Certificates of Participation and exclusive REXXIE BEATX PACKS upon completion of the course.
With Rexxie production MasterCAMP in view, Hitxlab Entertainment shows promises of constant relevance to the music industry in Nigeria as through its teachings and mentoring skills