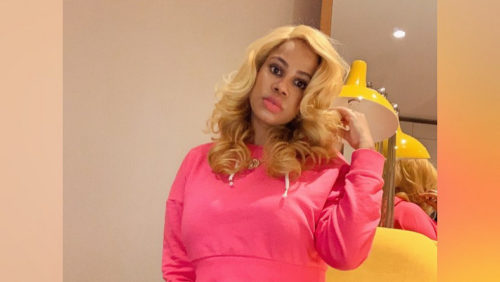 Daffy Blanco, the singer who accused DMW's Peruzzi of rape has shared some hot pictures for her fans.
Daffy Blanco made the headlines a few weeks ago where she called out the "Majesty" singer of sexual harassment and theft. According to her, she paid 15 million naira to the singer to write some songs but he never delivered. She further revealed that Peruzzi tried to have his way with her and left her with multiple injuries.
The London based singer is in the news for shattering the internet again. She took to her Instagram page to share nude photos that have now gone viral. In the photo, she posed naked in a bathtub with her breasts out on display "This life I can't kee myself ooo! Looking for a backwash assistant comment,"she captioned the photo. However, after some time she later took down the photo from her page but a similar photo on her Instagram stories.