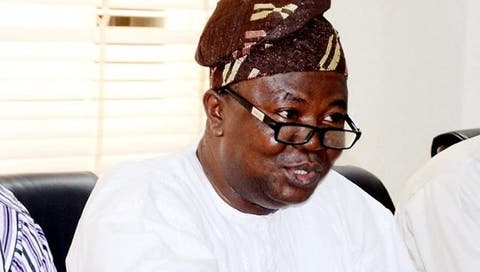 The Academic Staff Union of Universities has directed its members nationwide to go on strike as soon as the Federal Government stops lecturers' salaries.
The ASUU chairman of the Federal University of Agriculture, Abeokuta Dr Adebayo Oni, said this in a telephone interview with one of our correspondents on Sunday.
He said there had been a standing order to commence strike once "members' salaries are stopped."
Oni said, "By the decision of NEC, we don't have to hold any formal meeting at all .
"The decision of NEC is that, immediately our salaries are stopped we will invoke the principle of no pay no work.
"We don't need to wait for any directive from NEC and an injury to one is an injury to all.
"Immediately salaries are paid and we discovered that other members of staff are paid and our members are not paid, we will automatically begin the strike."
ASUU accuses officials of sabotaging discussions on UTAS
Meanwhile, ASUU has accused unnamed government officials of sabotaging its discussions with the Federal Government on the proposed University Transparency and Accountability Solution.
The union added that it was consulting with its members nationwide on the directive by the Federal Government stopping the payment of salaries to lecturers and all workers of tertiary institutions who are not enrolled on the Integrated Personnel and Payroll Information System.
Speaking in a phone interview with The PUNCH on Sunday, ASUU National President, Prof. Biodun Ogunyemi, said he did not expect the government to stop the lecturers' salaries as discussions on the UTAS was in progress.
ASUU had rejected the Federal Government's directive for workers to enrol in the centralised payroll system, saying it would affect the autonomy of universities.
Instead, the union proposed the UTAS to address "the peculiar cases of lecturers in the payment of salaries and other emoluments."
The ASUU leadership also met with the President, Major General Muhammadu Buhari (retd.), at the Presidential Villa in Abuja, about three weeks ago where the proposed UTAS was presented as an alternative to IPPIS.
Buhari had directed the union to resolve the controversy over the IPPIS with the Minister of Education, Adamu Adamu.
But the Accountant-General of the Federation, Hamed Idris, had last week in a letter asked the Finance Minister not to release funds meant for January salaries to tertiary institutions, saying payments would be made through the IPPIS platform.
"In order to actualise this directive, you are please requested not to release the funds for payment of salaries to the tertiary institutions as their salaries will henceforth be paid on the IPPIS Platform with effect from January 2020."
Ogunyemi expressed disappointment over the new directives on salaries.
He said, "We didn't expect them (FG) to say that because we agreed and we have discussed it that they would allow us to present our case on the University Transparency and Accountability Solution as we proposed.